Description
■  Description
Measure distances, detect movements, monitor stock levels, recognize simple gestures, and more!
The smallest and lightest addition to the TeraRanger Evo sensor family provides versatile performance and value for money! Optimized for indoor distance sensing, Evo Mini offers ranging capabilities from 3 cm up to 3.3 m! Easily switch from single-pixel to multi-pixel modes and adapt to your sensing needs. Evo Mini is dust-proof and splash-resistant. Also benefit from Arduino & Raspberry Pi sample codes and free ROS nodes to get your projects up and running in no time!
■  Key Features
Infrared Time-of-Flight technology
Great performance vs price ratio
Select from 1, 2 or 4 pixel modes
Optimized for indoor measurements – from just 0.03 m to 3.3 m
Lightweight & small size design – only 9 grams (including backboard)
Low power consumption – suitable to battery-powered IoT projects
Select USB or UART/I2C clip-on interchangeable interfaces
Compatible with Arduino, Raspberry Pi and ROS
■  Applications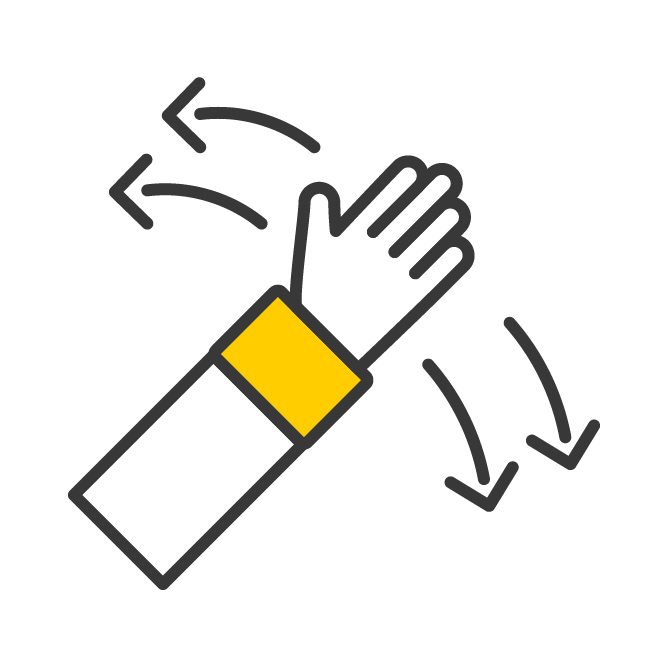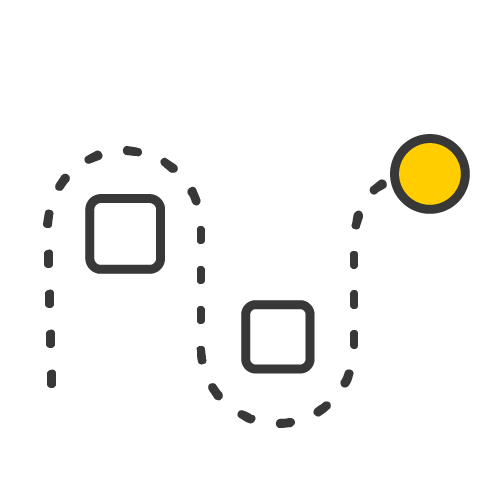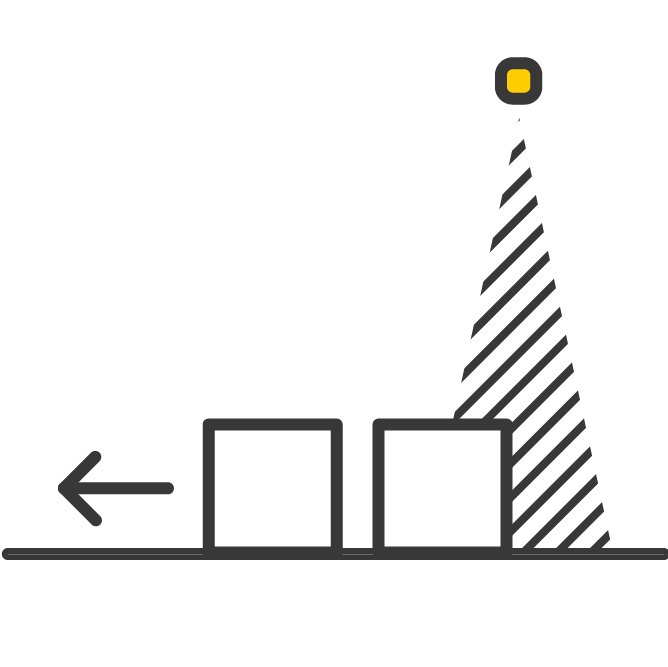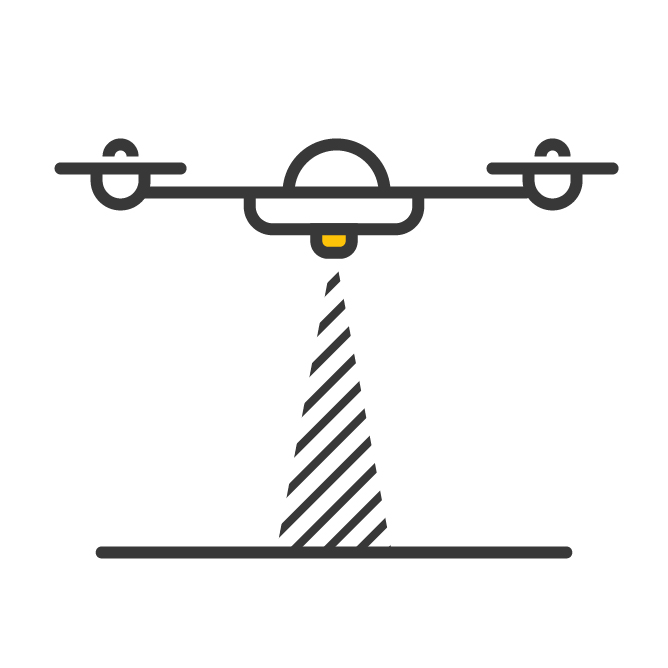 ■  Select from 1, 2 or 4 Pixel Modes – ALL IN 1 SENSOR MODULE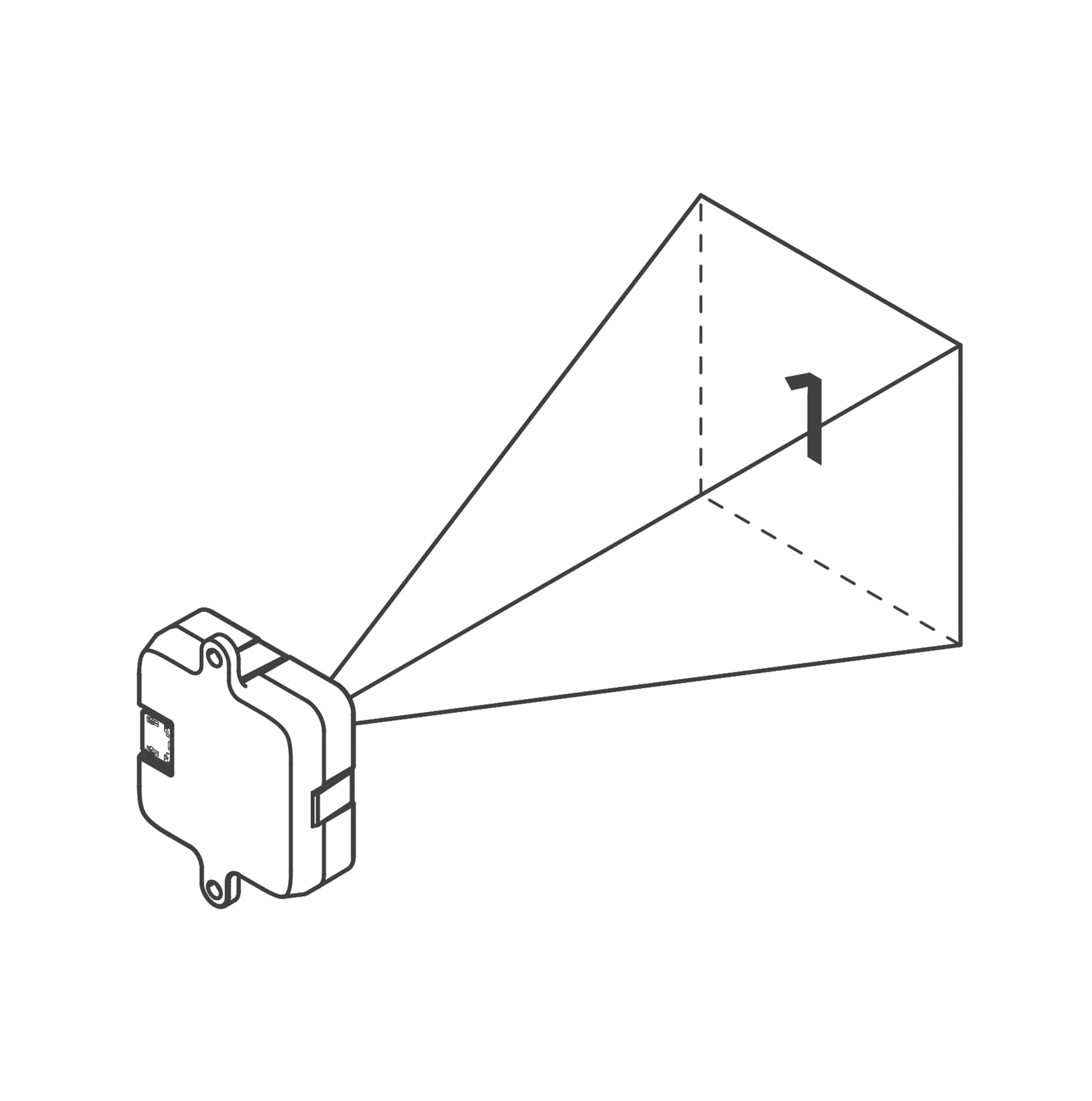 Address a variety of indoor sensing applications with 3 built-in pixel modes:
1 pixel mode: made for presence detection, level monitoring and other single-point distance measurement applications
2 pixel mode: use 2 zones to perform basic gesture recognition and simple bi-directional movement detection
4 pixel mode: A 2×2 pixel configuration makes it easy to detect changes in stock material surface, for instance, using 4 zones
■  Adapt Performance to Fit Your Needs
For each single and multi-pixel operating mode choose between two ranging modes.
In long-range mode, benefit from the maximum detection capabilities up to 3.3 meters, whilst the close-range mode (from 0.03 m to 1.35 m) offers a higher update rate, and increased accuracy.
With 3 pixel modes and 2 ranging modes, TeraRanger Evo Mini boost 6 possible configuration options to adapt quickly and easily to your indoor sensing needs.
■  Build Your Own Sensor Arrays with Easy-to-Assemble Kits!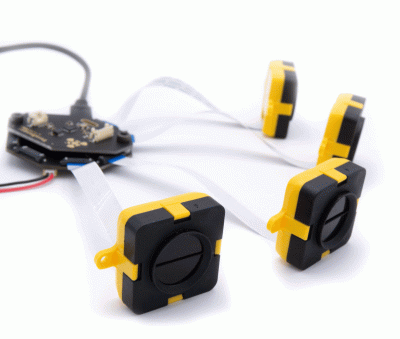 Need to detect obstacles from multiple angles at once? We've got you covered!
Build multi-sensor applications with TeraRanger Evo Mini Array kits. You can choose from kits with either 4 or 8 sensor modules. Each kit comes with a TeraRanger Evo Hub and compatible interface backboards for rapid, plug and play prototyping of custom sensor arrays. The Hub features a crosstalk avoidance system and outputs data via a single UART or USB connector.
■  PRODUCT DESIGN OPTIMIZED FOR OEM AND EASY INTEGRATION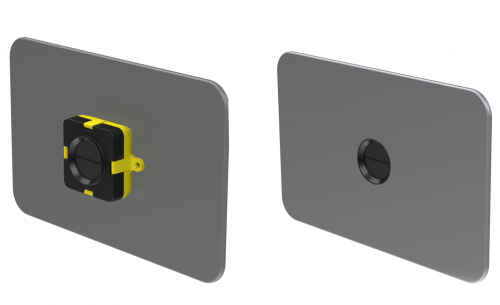 Easily integrate Evo Mini. The shoulder design of the lens cover makes discreet mounting fast and easy, while the low power consumption (25mA to 75mA) is perfect for battery-operated systems.
Unlike alternative proximity sensors with open electronics in similar price range, Evo Mini features a robust ABS enclosure for increased protection.
■  Ready, Set, Code!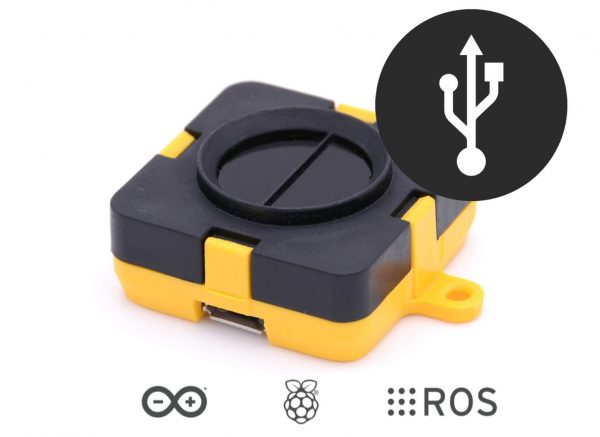 TeraRanger Evo Mini comes with extensive software support, including Arduino and Raspberry Pi sample codes and ROS nodes to facilitate mobile robotics applications. A free graphical user interface is also available, enabling you to stream distance data via USB to a Windows PC.