Featured Products
Learn about our best-selling products!
Tribotix is more than an online store
As well as our sales activity we also offer both Educational Services and Engineering Services.
We aren't like other STEM or Maker stores, we don't sell everything in the hope that we might have something that might suit your needs …. we only sell the BEST then we support it like no one else can.
Our support is what sets us apart, we answer all technical requests within 24hrs and we don't stop the support until we know that your question or issue has been answered or resolved.
We hate seeing robots sitting on shelves unused and unloved, so we make sure we do everything we can to make your robot come to life.
We get engineering – we know engineers get a bigger kick out of making something work then their pay packet …. It's this buzz that makes engineering so special.
We provide a range of educational services which includes:
School Visits that consist of informative presentations outlining the latest developments in robotics whilst explaining how Mathematics and Science principles have been used to create these robots.
Assisting with curriculum development.
Appearing as Guest Presenters at Robotic and Coding events.
Organising and arranging Robotic Competitions that challenge participants to apply teamwork and technical skills to solve complex problems.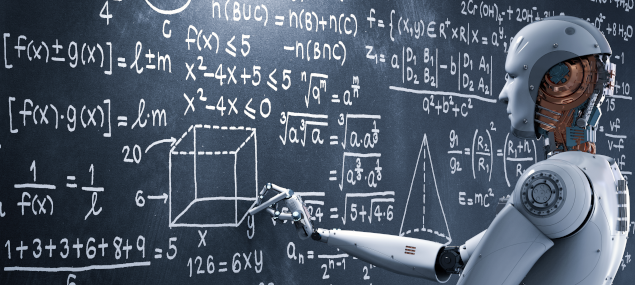 Tribotix also undertakes Consultancy work and Research and Development projects. The skill sets of our designers include:
Custom design of robots and robot arms,
Embedded systems, including pcb design, electronic design and embedded software/firmware,
Wireless System design and integration, including LORA, ZigBee, Bluetooth and WiFI, and
System Integration – we have Industrial Experience using many types of PLC's, SCADA systems and National Instruments software and hardware.
If you'd like more info please visit Our Capabilities page.
What Our Customers Are Saying
The support and partnership that Tribotix have offered our school and our students has been incredible. The range of products and knowledge from Peter and the team is phenomenal, as is there interest in getting involved with educational institutions to support student engagement in robotics. Our Semi-Autonomous Rescue Team (S.A.R.T.) has seen great success on an international stage at RoboCup, but the support and knowledge from Tribotix is facilitating those students to go above and beyond what they thought possible
The equation holds true that whoever runs the business also defines it, especially customer engagement and service that follows.

I knew after my first of many correspondences and subsequent transactions Peter delivers in spades. I'm talking about follow-up to questions with comprehensive responses, through to special requests for not-usually-sold-separately robotic parts. The Tribotix website makes clear the breadth & depth they cover in domain of robotics, which is well reflected in Peter and his teams dedication to notable customer service.
As an edtech start-up we were fortunate to be introduced to Peter Turner at Tribotix. We were so impressed with Peter's in-depth knowledge of robotics and passion for education that we have been fortunate enough to develop an on-going business partnership with him. He has been incredibly generous with his time and his guidance in recommending suitable robotics kits for our business has been invaluable.
Peter and the Tribotix team went above and beyond with the support they provided us throughout our robotics project. Peter provided extensive advice and information on many aspects of our manipulator build, in addition to extremely good hardware prices. Thanks to their unparalleled knowledge of robotic systems, our project was an overwhelming success! I highly recommend Tribotix for any of your robotic hardware needs.
Tribotix certainly makes dreams come true. I've always dreamt of owning a Genibo, now today I have two. Thank you Tribotix, and especially Peter Turner for making this a reality, and for your ongoing support and guidance. Looking forward to doing business again soon.
I bought and received a product from Tribotix, and started using it when I realised that there was a new version that had just been released. I was disappointed. Although it was my fault that I didn't do enough research about the product, plus, it was already unboxed and used, I thought I would contact Tribotix anyway, to see if they could swap it to the new version. They responded to me straight away, with a straight answer "Yes we do". No questions asked. They even said I could still keep using the one I've got until the new one arrived…It made my day!

I think this is the epitome of great customer service, helping customers solve their problems. I would definitely look at Tribotix's website first to find gadgets for my future projects, and I would encourage people to do the same. So they sent me the new one, without asking me first to return the old one to them…they trust customers too!
I've always had the best kind of service from the team at tribotix, from providing advice and good rates on hardware to indulging my abstract curiosity into the world of physics, robotics and other geeky things.
Tribotix makes robotics education real. From fast quotes to custom kits to rapid support, Tribotix, and chiefly Peter, have helped provide the tools that help empower our students to do remarkable things such as CHARM: Coin Handling Arm for Robotics Mastery As Peter is from the University Educational sector, he "gets it" and will move heaven and Earth to deliver the tools we need to empower and advance our students learning to new heights.
What We Believe In
Tribotix strives to provide innovative products and solutions whilst developing trusting relationships with our customers and suppliers.
We want to ensure that every project we are involved in is a success, and we do all that we can to make this possible.