Description
* Estimated delivery: 4 weeks

Multi-Purpose Affordable Manipulator 
for Research and Education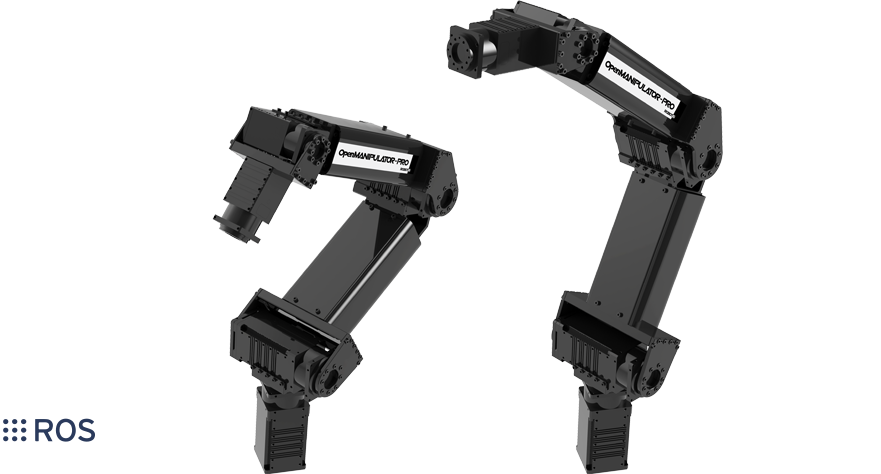 ■  Description
The OpenMANIPULATOR-PRO (RM-P60-RNH) is based on ROS ​and OpenSource. Users can also control it more easily by linking it with the MoveIt! package. Even if you do not have an actual robot, you can control the robot in the Gazebo simulator​.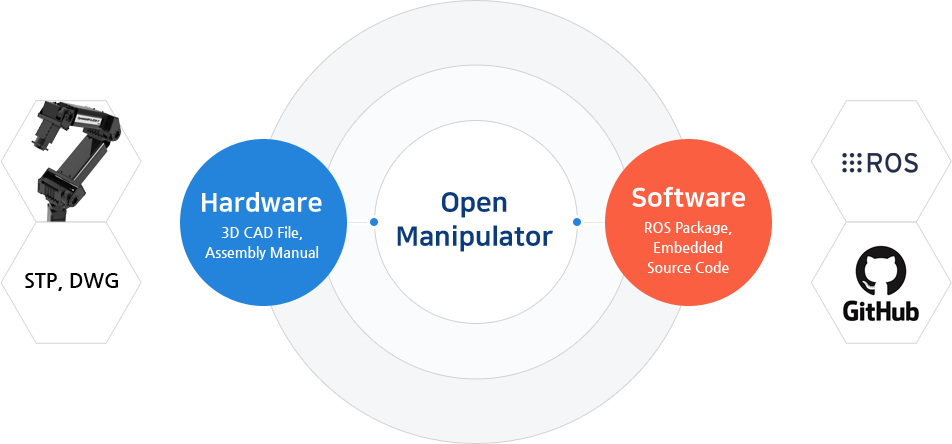 ■  Characteristics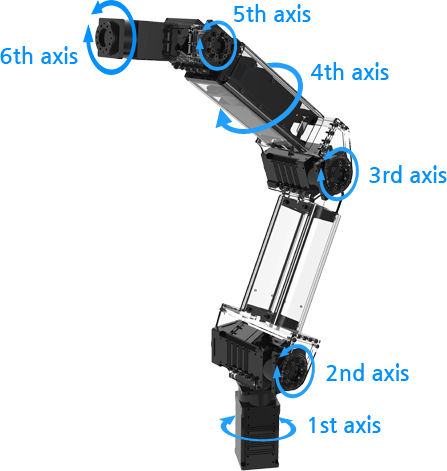 ---
6 DOF (Built with DYNAMIXEL PRO PLUS)
ROS environment for user programming
Modular structure for ease of maintenance
Continuous payload suitable for small to mid-scale operations
RS-485 communication bus
Control via computer using USB interface or Arduino & ROBOTIS embedded controllers
---
■  Dimensions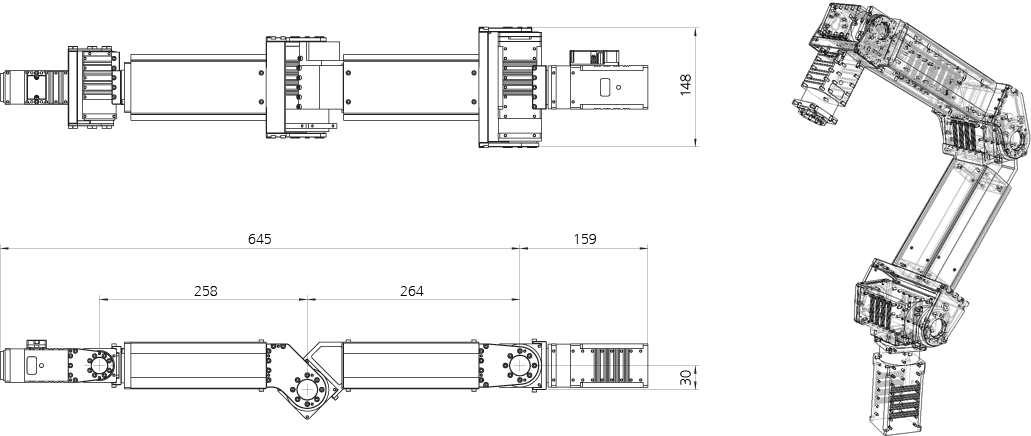 ■  Workspace Reach & Footprint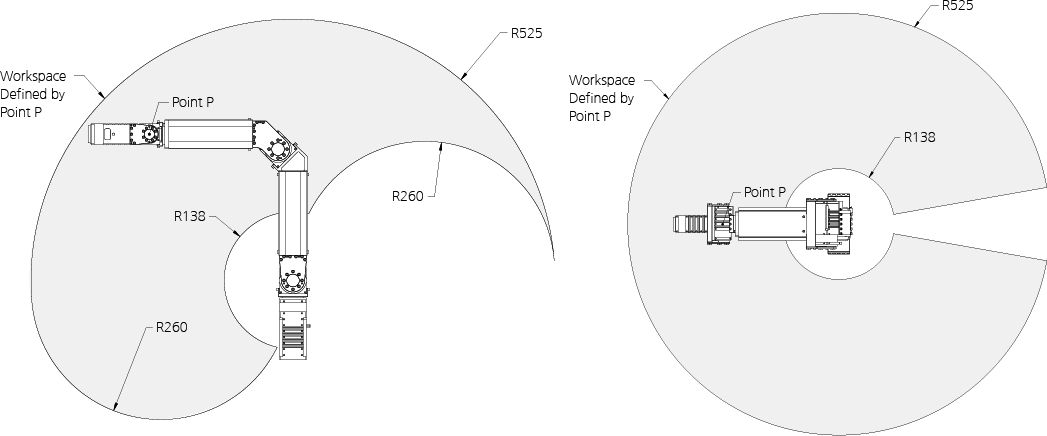 ■  Examples of Use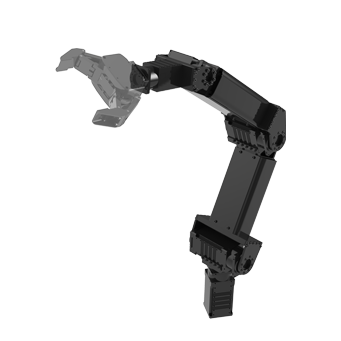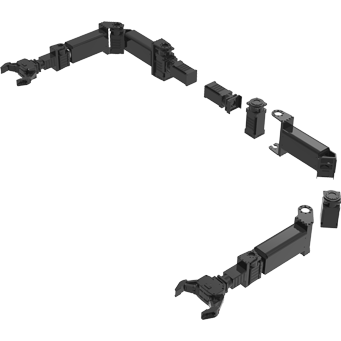 ■  Development Environment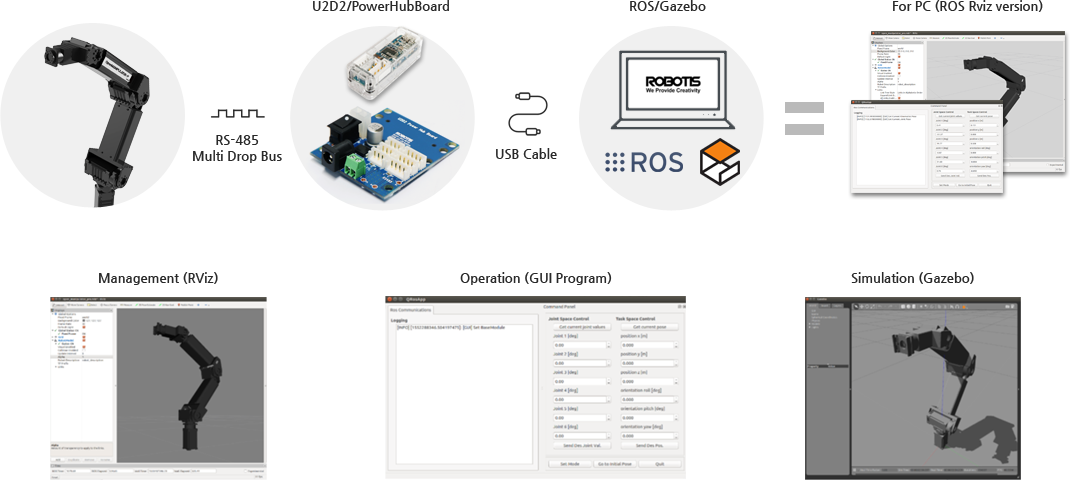 ■  DYNAMIXEL Wizard 2.0
DYNAMIXEL Wizard 2.0 is an optimized tool for managing DYNAMIXELs from various operating systems.

Compatible with both protocol 1.0 and 2.0.
DYNAMIXEL Firmware Update
DYNAMIXEL Diagnosis
DYNAMIXEL Configuration and Test
DYNAMIXEL Data Plotting in Real-Time
Generate & Monitor DYNAMIXEL Packets
■  Package Contents
| Item | Quantity |
| --- | --- |
| OpenMANIPULATOR-PRO (RM-P60-RNH) | 1 |
| Manipulator Hard Case | 1 |
| U2D2 | 1 |
| 4P Extension Hub | 1 |
| Extra cable set (4P, 2P) | 1 |
| Screw set (WB M2.5 and others) | 1 |
| USB Memory (SDK, manual) | 1 |
■  Optional Parts (sold separately)