Description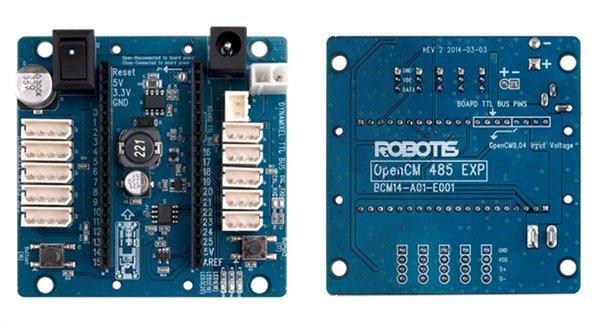 ■  Description
The OpenCM 485 Expansion Board connects to the OpenCM9.04 controller.
The OpenCM9.04 controller board is required in order to use the OpenCM 485 Expansion Board.
The OpenCM9.04 controller supports Dynamixels using RS-485 and TTL.

Battery connectors for LIPO and Li-ion batteries can be connected as well as the SMPS connector.

There is a wide range of input voltage to connect various Dynamixels.
■  Diagram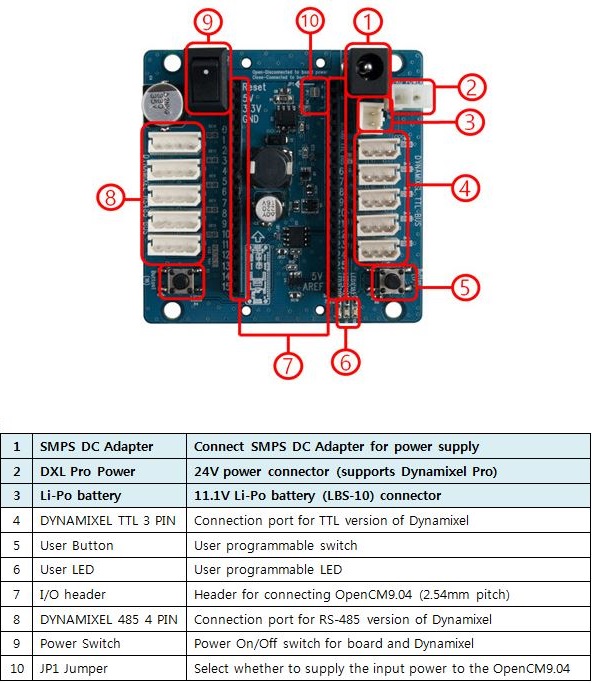 ■  Package Contents
Description

Quantity

B/D

OpenCM 485 Expansion Board

1