Description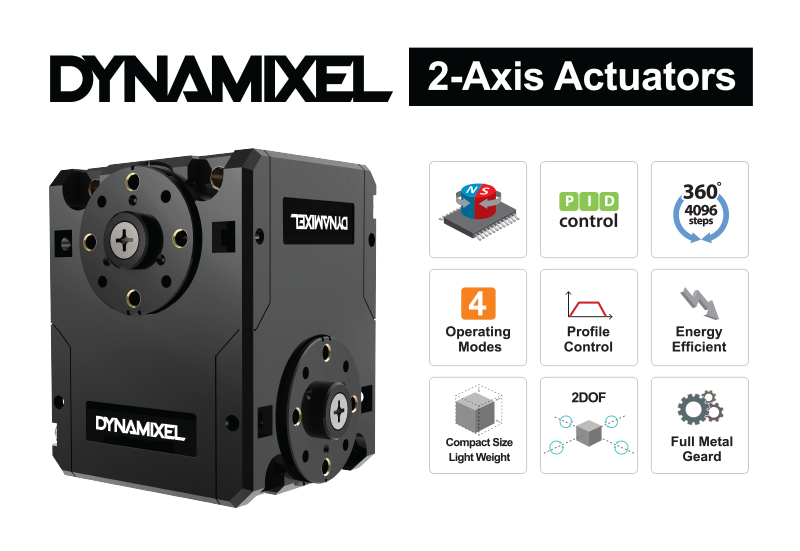 ■  2XC430-W250-T
The Dynamixel 2XC430-W250-T is a 2-axis servo, giving 2 degrees of freedom. Each axis is assigned a specific address, allowing you to use your servo motor in numerous ways. But there is a single baud rate.
This model offers 257.4 : 1 gear ratio, 4096 pulse/rev, 1.8 N.m stall torque, and 64 rev/min with no load at 12V. It has a large variety of control modes and a broad feedback range. You can determine speed, torque, voltage and trajectories from a control table, ensuring ultra-precise control of your creations.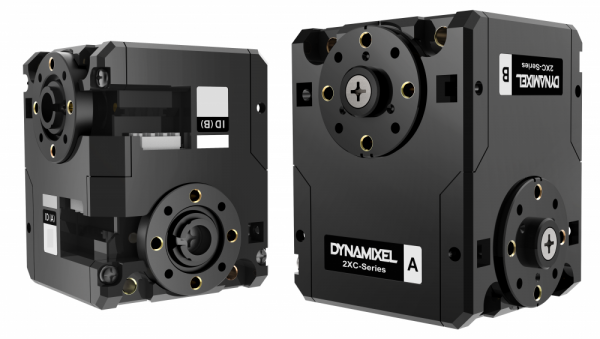 Two axis with a single module can be effectively applied to robot's neck, shoulders, hips, wrists, and ankles. The 2XC series adopts new features that allow 360 degrees control mode with its contactless magnetic encoder and hollow back case assembly structure. Metal gear and Coreless motor are used for high durability. High compatibility with XL430, XM430, XH430.
■  Characteristics
Various Operating Modes:


Velocity control, Position control, Extended position control, PWM control

Profile Control for Smooth Motion Planning

Hollow Back Case Minimizes Cable Stress

Direct Screw Assembly to the Case (some parts)

Energy Saving with Reduced Current
■  Performance Comparison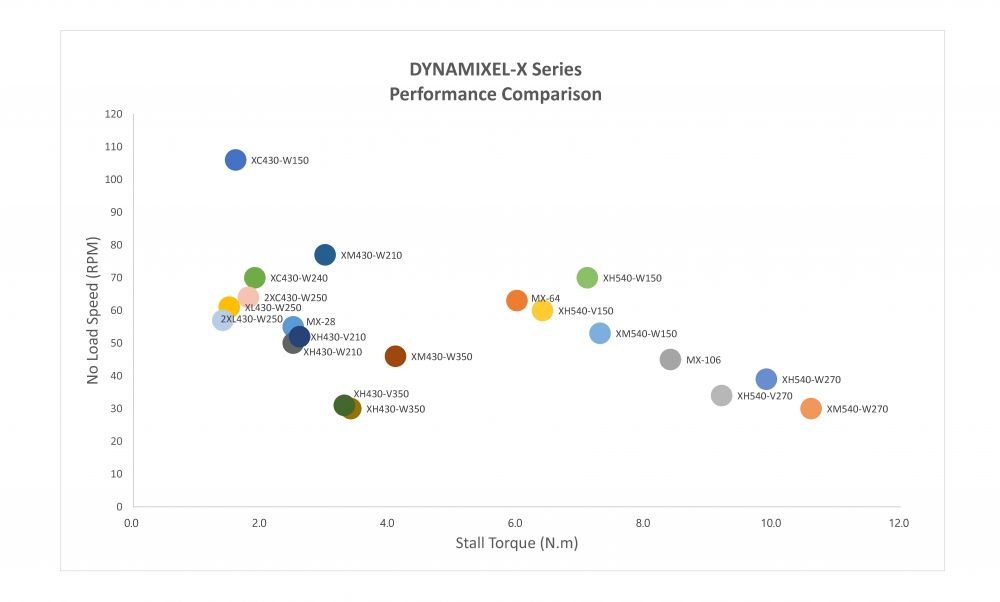 ■  Package Contents
| | |
| --- | --- |
| Description | Quantity |
| 2XC430-W250-T | 1 |
| Robot Cable-X3P 180mm | 1 |
| Bolt M2.5×5 | 10 |
| Bolt M2x5 | 10 |
** The idler set, HN11-I101 Set, is required in order to mount the actuator in hinge frames.
It is not included in this package, so please purchase separately if needed.
■  Compatible Products
■  Factory Default Settings
ID(A) : 1
ID(B) : 2
Baud Rate : 57600bps
** User can change settings including ID and baud rate according to environment.
■  Wiring through Back Case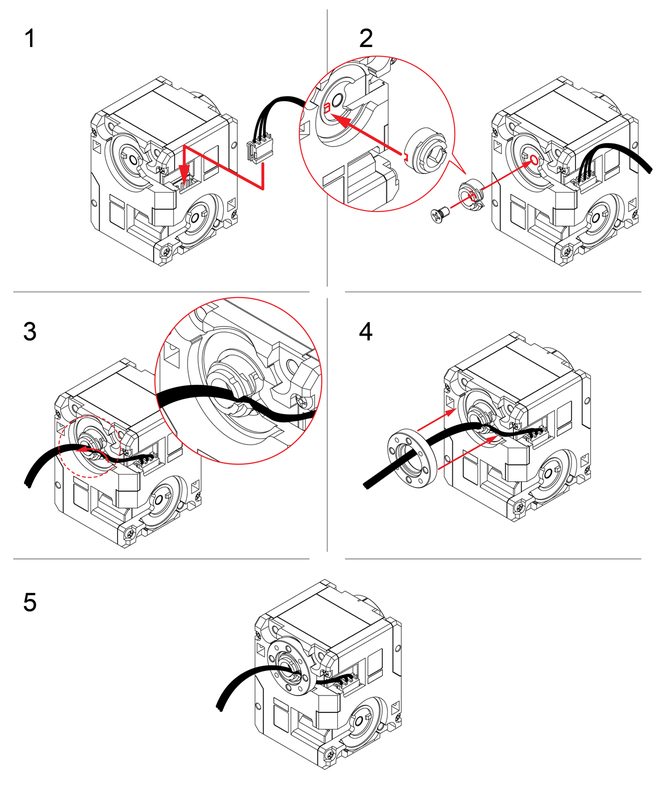 ■  Please note:
Organize the entangled cable before assembling the back case.
Do not assemble the back case with entangled cable. The entangled cable can be squashed by the case and cause communication error.
Do not assemble both cables through the hollow case.
The DYNAMIXEL X-Series adopt a new gold-plated JST connector for secure and reliable communication. (The connector used for previous Dynamixel models is Molex.)
Molex-JST conversion cable is not included with the purchase of 2XC430 Dynamixel, so you must purchase Molex-JST conversion cable separately to connect to the existing controller (OpenCM 485 expansion board, U2D2).