Description
■  Description
Thymio Challenge Pack is a small mobile robot which can be defined as well as an educational tool as a toy. Its goal is to allow general public to discover the fascinating worlds of robots and technology by programming it and by playing with its numerous functionalities. Thymio comes out of its box already assembled, you can discover it without losing one second!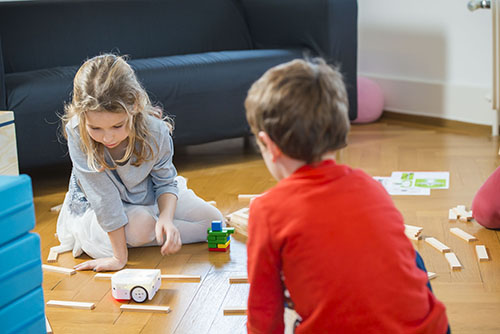 ■  Features
Thymio possesses six pre-programmed behaviors. Each mode corresponds to a color. Friendly, in green it will follow your hand. Fearful, in red it will try to flee. Explorer, in yellow it will go discover the world that surrounds it. It can also follow a line on the ground, follow your order with a remote controller or even react to sounds. Discover more features of Thymio:
Discovers programming in the easiest way thanks to the Visual Programming Language
Includes activity cards, sheets and a racetrack for Thymio
Can be used by everyone from 6 to 99 y.o.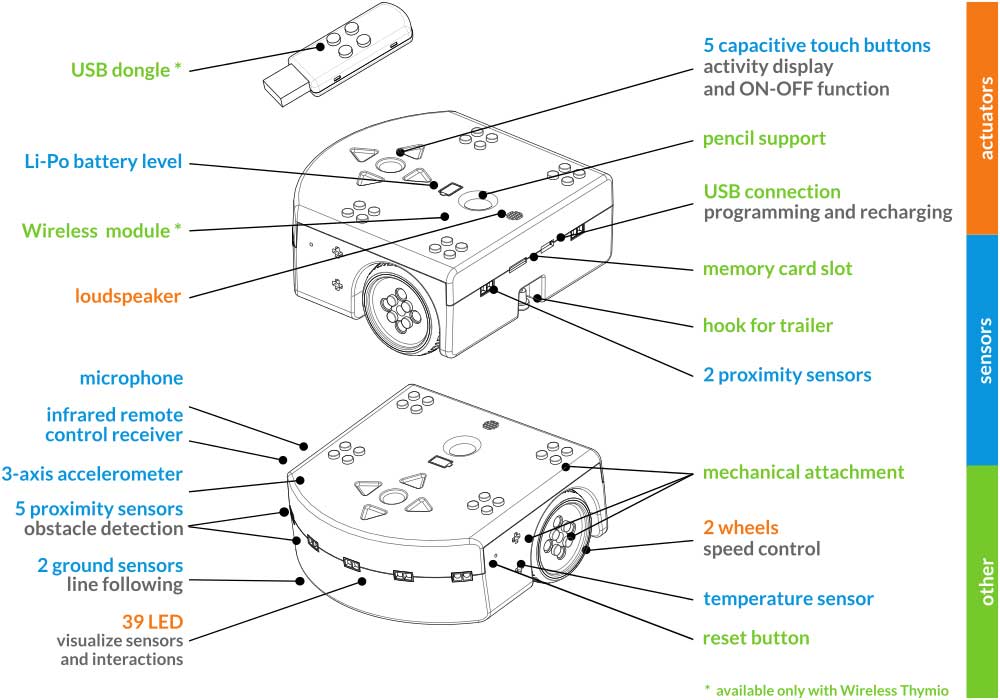 Has a hole in which you can place a pen to make it draw
Can follow a line simply drawn on paper
Has a hook to pull a waggon
Has a microSD card reader to store sound, data (internal or external) or even a program
Very resistant to shocks
■  Package Contents
| | |
| --- | --- |
| Description | Quantity |
| Wireless Thymio | 1 |
| Thymio remote | 1 |
| Activity cards | 30 |
| Activity sheets | 30 |
| Thymio racetrack | 1 |
| User guide | 1 |