Description
■  What is Sanbot Elf?
The Sanbot Elf is an intelligent, cloud-enabled telepresence service robot developed by Qihan Technology. It is designed specifically for commercial use in the retail, hospitality, healthcare, and education industries. Using an application called Q-Link, the Sanbot Elf integrates Robot, APP and Cloud service into one ecosystem and offers intelligent services for numerous scenarios. Business and hospitals can use the Sanbot to project documents such as Excel and PowerPoint files, as well as other documents and videos. The Sanbot Elf has built-in subwoofers, touch sensors, and HD touch screen, infrared sensors for autonomous navigation and crash detection, and even a 3D camera in addition to its normal HD camera.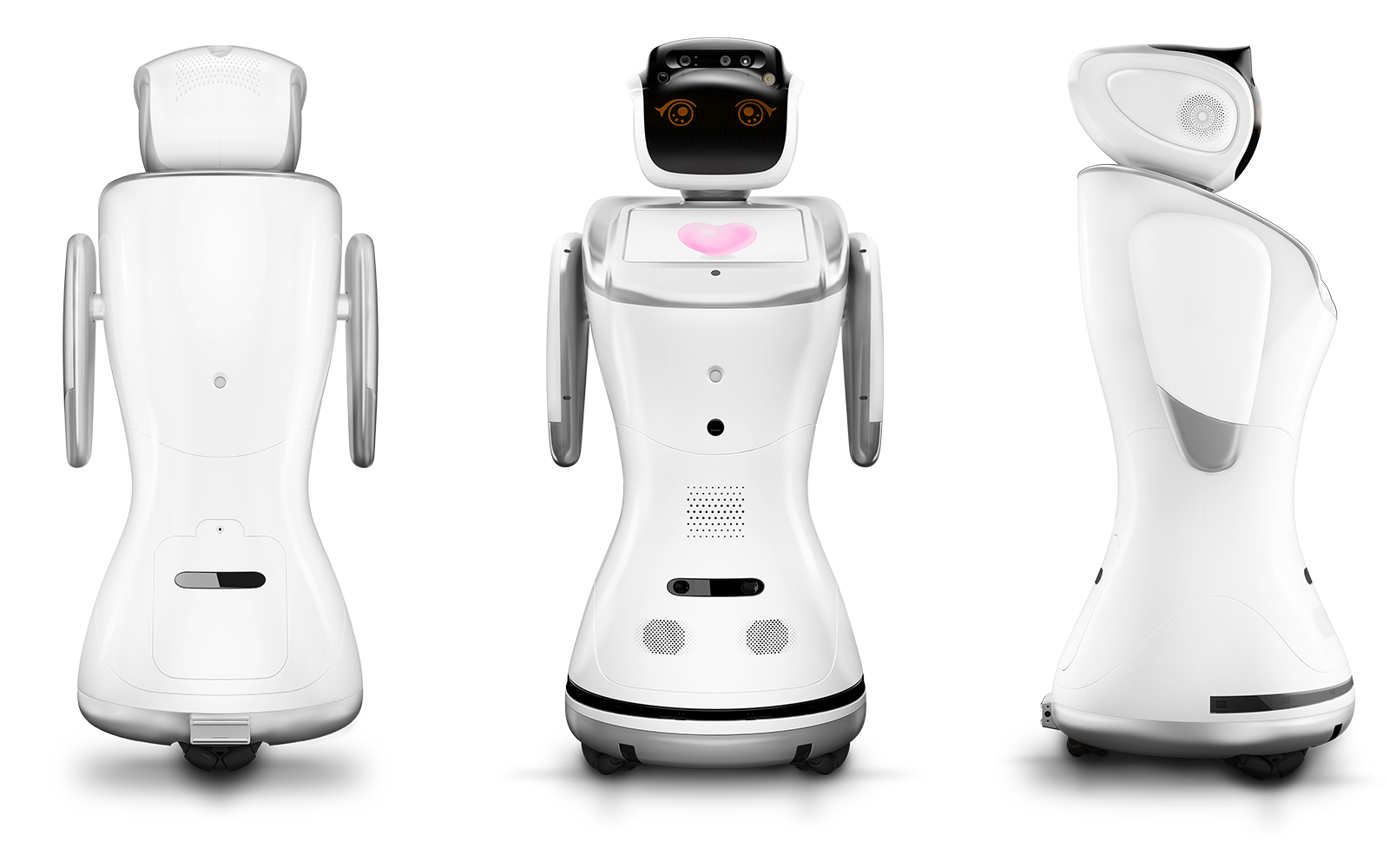 Cloud-brained humanoid robot
Facial recognition, voice interaction, obstacle avoidance
Smart home management, health care management
Features self-learning evolution and auto self-recharging
High-luminescence laser projector on head-top for 720p resolution
Identifies movements and gesture for various uses
Customizable for different business modes
■  Specifications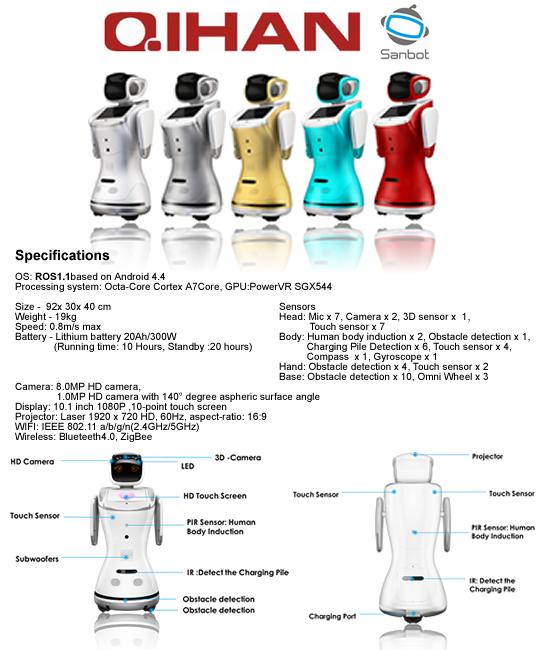 ■  MPS: One Program, Infinite Solutions
MPS is a Multi-service Platform System that allows you to centrally control and connect to your Sanbot robots and your Smart devices, use QIHAN Cloud and Q-link to connect business, and consumers, collect and analyze data, create an IoT ecosystem, and view your business from a new perspective.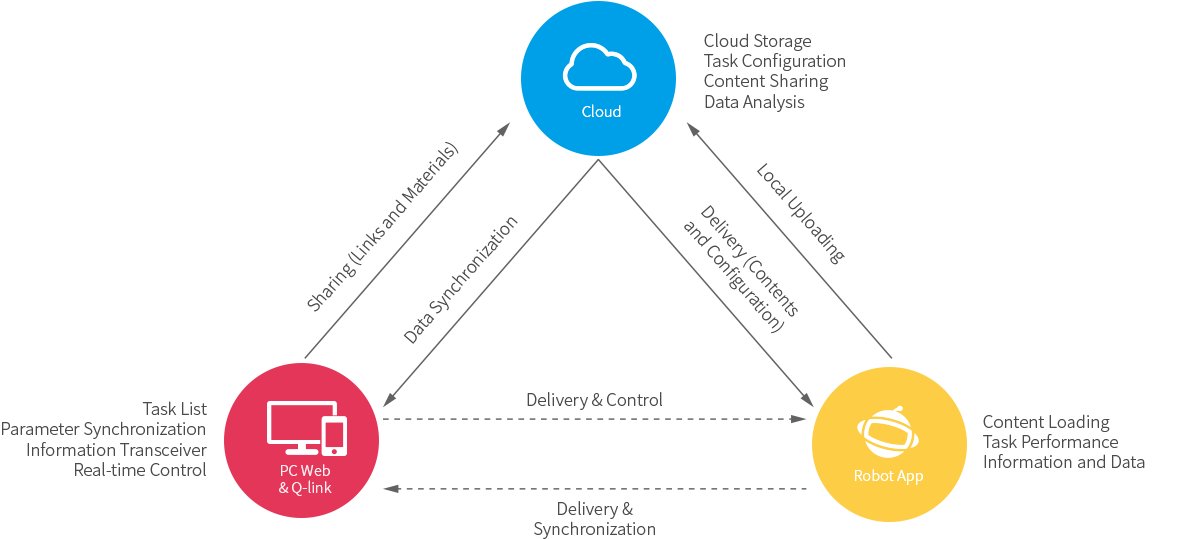 Device Management: Allocating robot's information of serial number, remark, location, etc.
Task Feeds: Uploading material to cloud and creating a task for the robot
Remote Surveillance: Setting the robot to auto-cruise an area and monitoring the area's operation status anytime, anywhere
Data Collection & Analysis: Collecting robot interaction frequency, user recognition, voice interactions and creating data report