Description
■  Description
The PhantomX MK-IV Hexapod is a six legged, ROS research platform featuring the Raspberry Pi 4B and the DYNAMIXEL XL Series Smart Servos from Robotis. The MK-IV comes pre-assembled and tested and is fully supported in Ubuntu 20.04c / ROS Noetic (Ubuntu 18.04c and Melodic are also supported). The platform offers wifi, tethered connection and wireless via Bluetooth / Playstation 4 Control options. The MK-IV Hexapod has a payload capacity of roughly 1lb, walking speed of roughly 129mm/s (default gait) and an estimated run time on battery of 45 minutes.
The PhantomX MK-IV is built with 18x DYNAMIXEL XL430-W250-T smart servos from Robotis. The DYNAMIXEL XL430-W250-T is a high performance TTL Servo in the DYNAMIXEL X-Series. Using the Same form factor as the other 430 series servos in the X-Series line, the DYNAMIXEL XL430-W250-T has (at 11.1v) 1.4N.m stall torque, 1.3(A) stall current and a no load speed of 57 RPM.
■  With Shells or Without Shells
The Hexapod comes in both shelled and unshelled variations (the unshelled version does not contain the neopixel eyes feature to inform users of current state of the hexapod).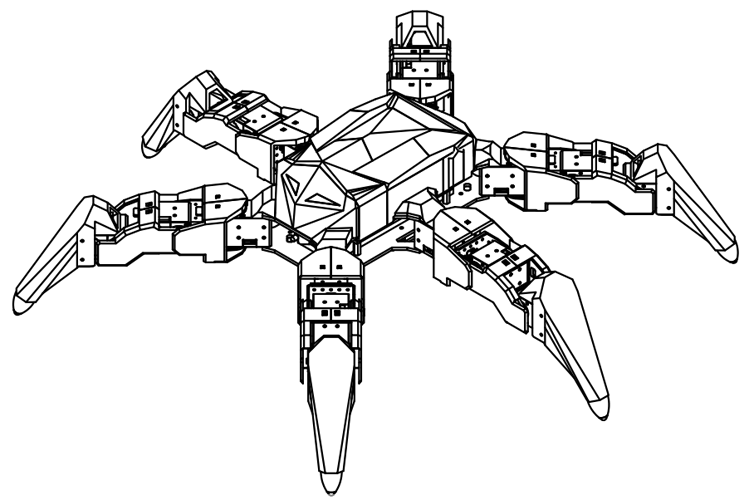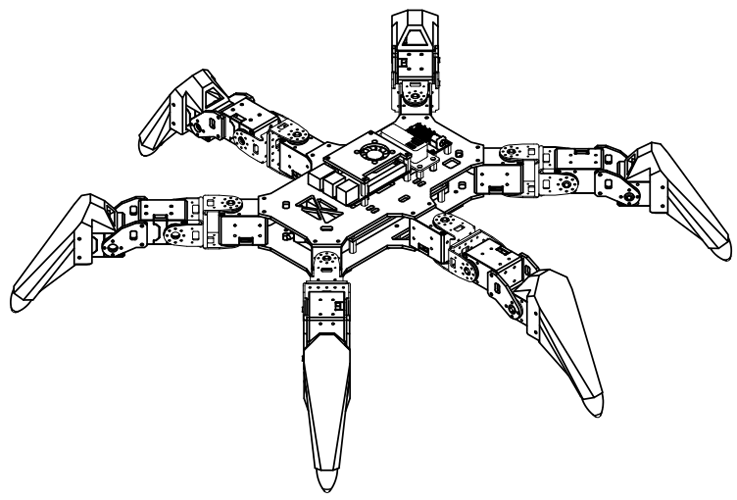 ■  ROS Packages & Support
Supported on Ubuntu 20.04 with ROS Noetic and Ubuntu 18.04C with ROS Melodic. Packages include full meshes and URDFs (including accurate inertial models), driver node that controls the physical robot and publishes joint states as well as gazebo and moveit support. Examples are also included to show users how the core packages work.
■  Raspberry Pi 4B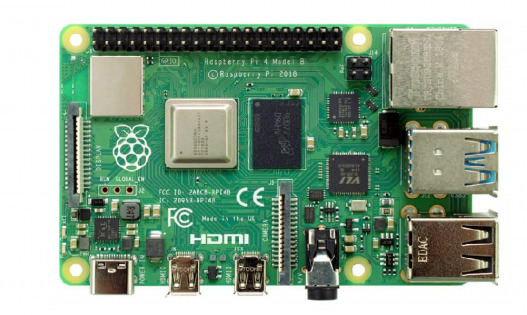 The Raspberry Pi 4 Model B features a high-performance 64-bit quad-core processor, dual-display support at resolutions up to 4k via a pair of micro-HDMI ports, hardware video decode at up to 4kp60, dual-band 2.4/5.0 GHz wireless LAN, Bluetooth 5.0, Gigabit Ethernet, USB 3.0 and PoE capability (via a separate PoE HAT add-on). The RPi4 comes with 4 GB of Ram and 32 GB Micro SD.
■  Product Features
3 Supported Walking Gaits
Gazebo Simulation
Python API
Raspberry Pi 4B w/ 4g Ram
PlayStation 4 Remote Control
IRROS Code Structure
■  Package Contents
| | |
| --- | --- |
| Description | Quantity |
| Hexapod MK-IV Assembled | 1 |
| DYNAMIXEL U2D2 | 1 |
| 11.1v 4500 LiPo Battery | 1 |
| 12v5a Power Supply | 1 |
| USB2 Micro Cable | 1 |
| Battery Charger | 1 |
| Drivers / Extra Hardware | |
■  Built with Industry Leading Smart Servos
The DYNAMIXEL X-Series smart servos offer features that would normally only be found on industrial level motors for a fraction of the price.
Addressable – All servos have unique IDs allowing users to easily communicate with individual servos or groups of servos. The Shadow ID feature also allows for easy control of a second servo in dual servo joints.
Daisy Chain – DYNAMIXEL servos are connected in a daisy chain (each servo plugged into the next in series) making them extremely scalable and easy to maintain.
Servo Management Software – DYNAMIXEL Wizard 2.0 allows users to configure register settings such as PID gains, Control Modes (position, velocity, current, or PWM) and others. The software also provides tools for firmware updates, diagnostics, configuration and testing, data plotting, generating & monitoring DYNAMIXEL packets, and more.
Trajectory Smoothing – Smart servos have multiple registers for setting velocity & acceleration limits, PID gains, and more for fine tuning smooth joint motions.
Low Level Libraries Provided – DYNAMIXEL servos have libraries that abstract away the serial communication layer allowing developers to concentrate their time on higher level code.