Description
* Estimated delivery: can be up to 4 weeks
■  Build Your Own Open-Source Leo from Scratch!
Get all the pre-manufactured components needed to assemble Leo Rover (former Turtle Rover) and 3D-print its casings and wheels. This way you'll learn what's inside in the most effective way and will be able to go straight ahead to developing new add-ons for the Rover.
Leo is a four-wheel ground drone made for makers and drone enthusiasts that can drive for up to four hours on a single charge. With its web-enabled mobile app you can control it wireless using your phone, tablet or laptop.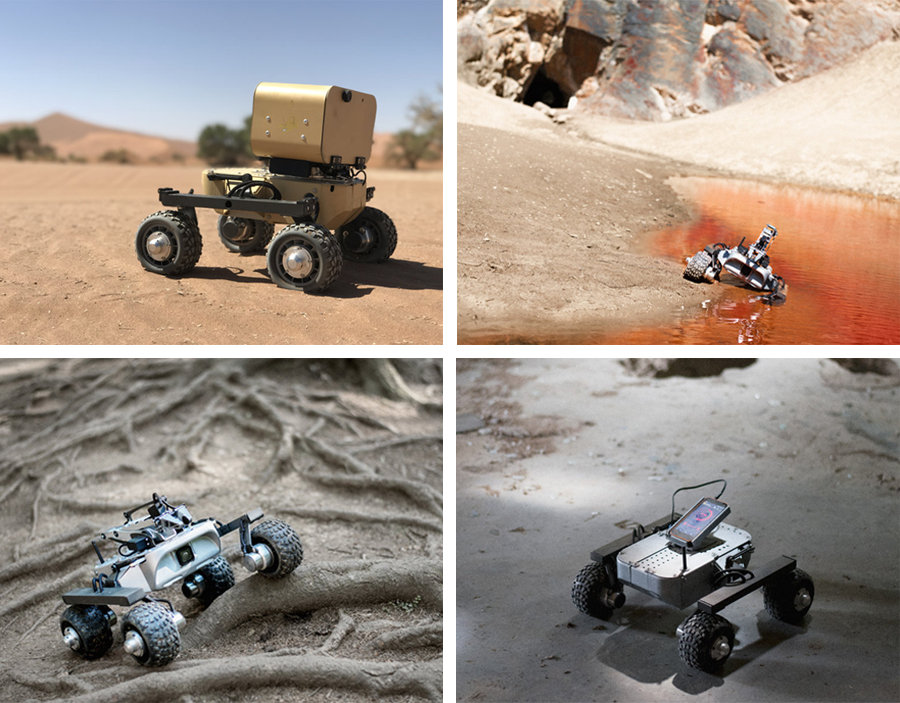 Built on a Raspberry Pi 3.
Provides a sturdy platform with remote control, video streaming and simple autonomy capabilities.
Offers a wide range of connectors (SPI, USB, etc.) allowing you to add extra modules such as a navigation IMU, sensors, LiDAR range finder, and so on.
■  Mission Center in Your Hands.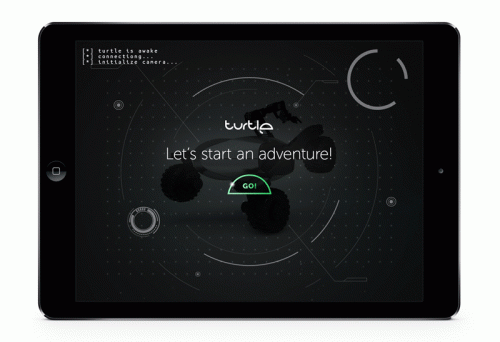 Drive Leo remotely with any web-enabled device (Android/Windows/macOS).
The Rover sets its own access point and all you need to do is to connect to Leo Rover WiFi.
In fact, the control panel design was inspired by real space mission interfaces. A simple and intuitive design makes driving Turtle Rover even more enjoyable.
■  Upgrade Leo to Your Own Needs.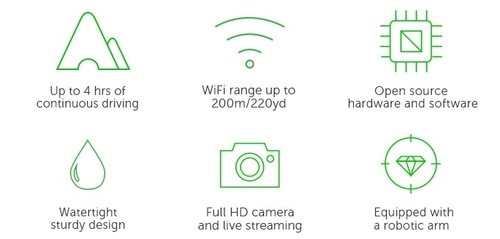 Leo can carry up to 5 kgs (11 lbs) of additional equipment. With Raspberry Pi 3 as the main computer and ROS out of the box, it fits almost any sensor, LiDAR or camera module available on the market.
Find use of all the projects that you already thought of and implement them in real applications.
■  Leo is Open Source.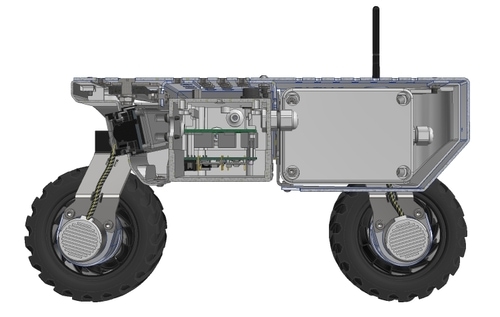 Leo is designed to be useful in all the real-life solutions. CAD files, electronics diagrams, manuals and software images are available for customization.
■  Leo with WidowX 250 Robot Arm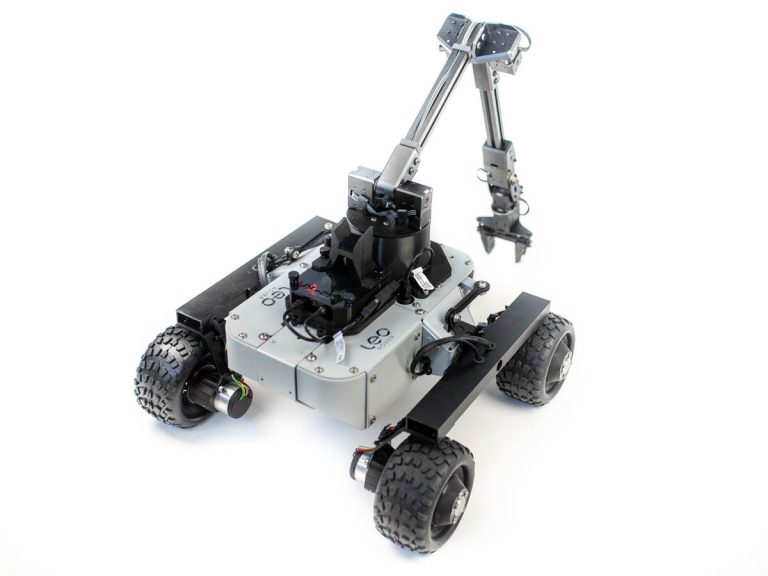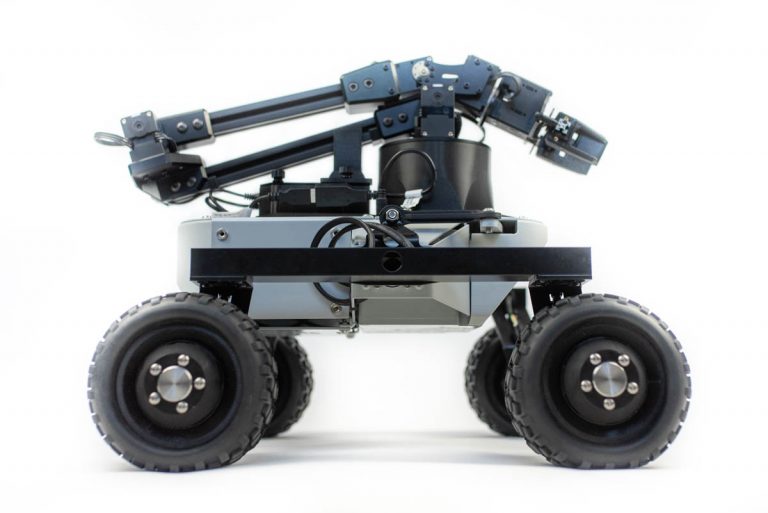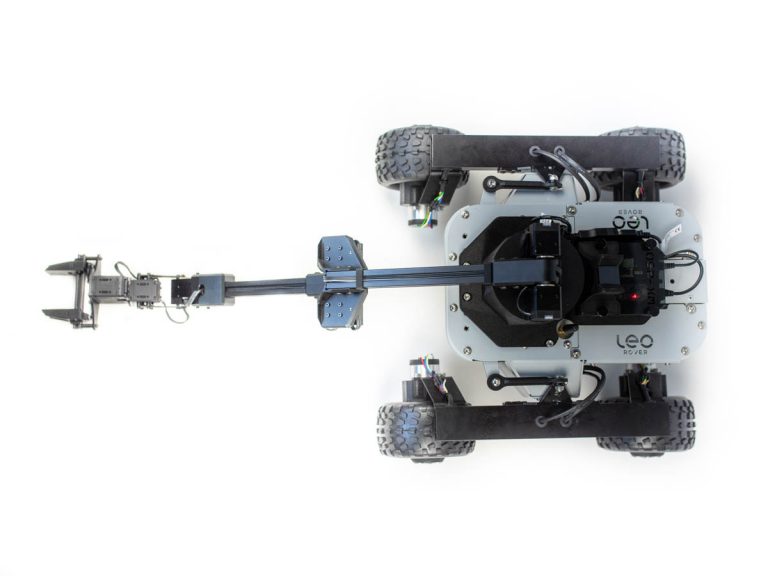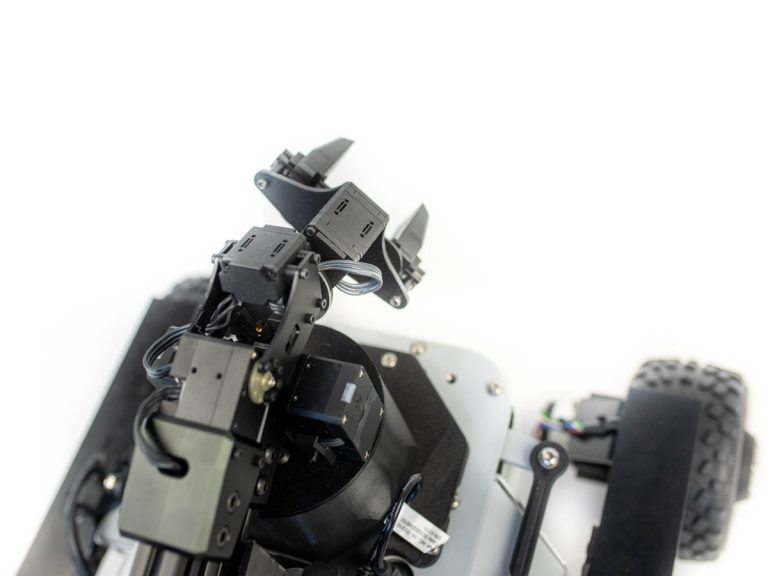 ■  Kit includes all the parts needed to build your Rover
– All you need are the tools for assembly; A set of Allen keys and hex-head flat wrenches, soldering iron, Loctite thread glue, and a lot of patience recommended.