Description
■  Description
Idler Bearing Set for Dynamixel X540 Series
This idler bearing is connected to the opposite side of the output shaft of Dynamixel X, and can be used to assemble the hinge frame on it.
Patented hollow structure enables this set to be assembled with Dynamixels without screws.
(Enclosed screws are used to assemble the frame to the idler.)
■  Package Contents
Description

Quantity

Bearing Set
Bearing (6701ZZ)

1

Idler (HN13-I101)

1

Idler Cap (DC13)

1

Screw
Wrench Bolt (WB M2.5*5)

8

Wrench Bolt (WB M2.5*4)

18
* The hinge frame is not included.
■  Assembly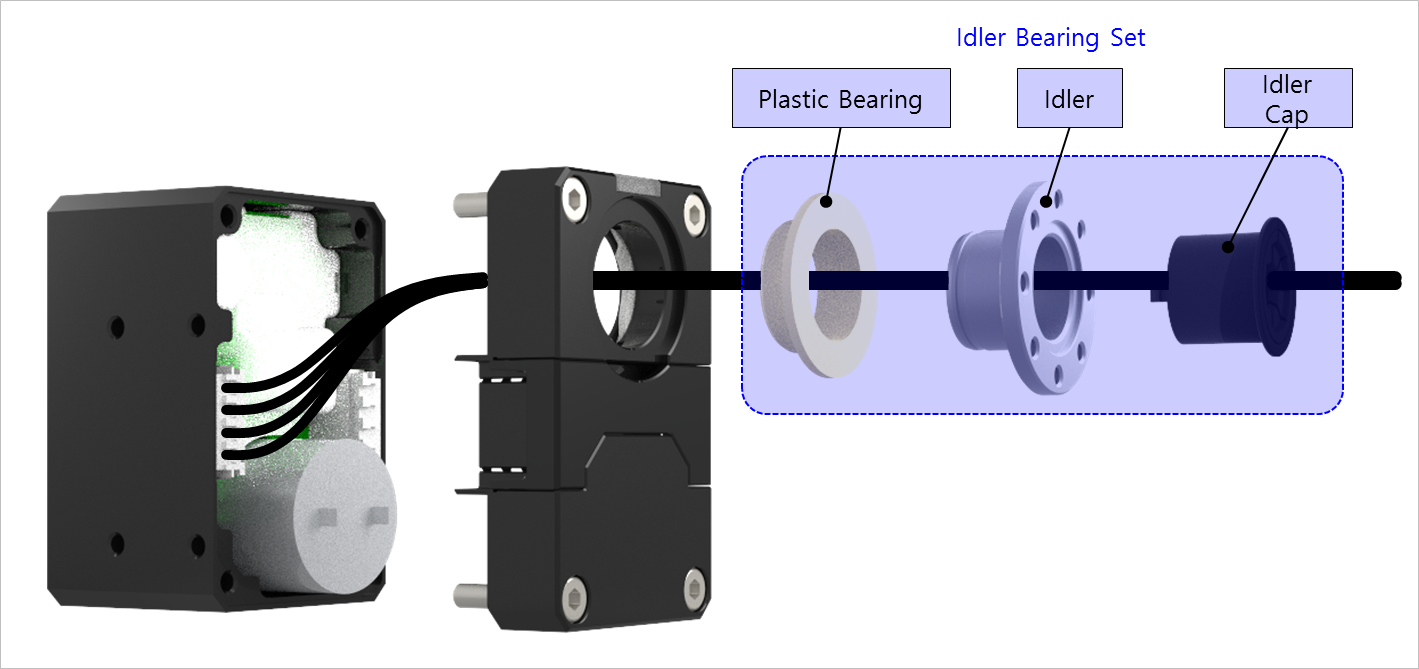 ■  Part Features
Bearing : Specially designed high strength engineering bearing. (Model No. : 6701ZZ)
Idler : The idler is firmly assembled with Dynamixel by hooking mechanism and additional frames such as hinge can be assembled on it.
Idler Cap : The cap protects debris such as screws getting into the Dynamixel through the hollow structure.