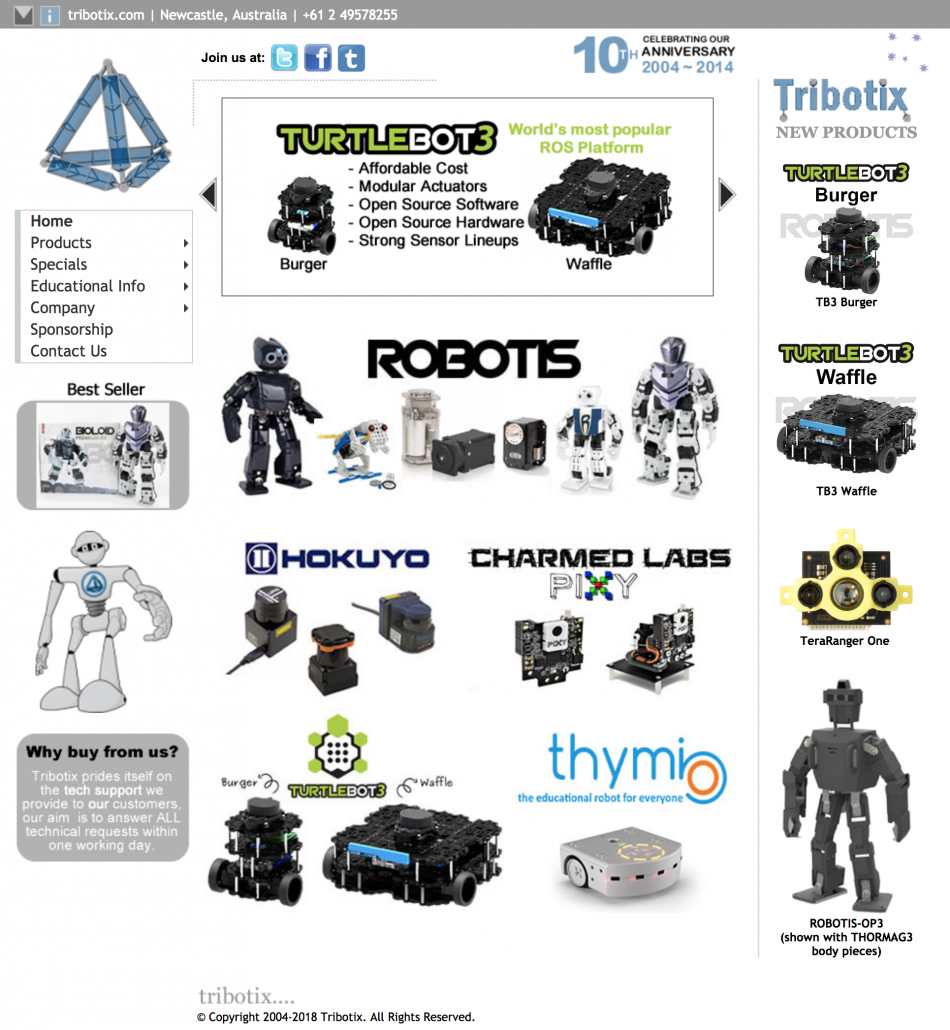 New website ….
In 2004 when we started out the first thing we did was create a website …. it was made using Dreamweaver with some Macromedia Extensions – primarily from PVII -ProjectSeven.com. Way back then, the internet was slow and web pages didn't have much animation …. you couldn't even embed videos into web pages, any videos had to be downloaded which usually took a long time to download for very little reward. Our website was designed 'by engineers for engineers', and not much changed in the layout of our site over its 14.5-year life.
The old website just got too hard to maintain – every major addition meant a change to a Dreamweaver template, which would effectively mean all the HTML pages would change and would need to be FTP'ed to the web server. Sounds complicated doesn't it …. well it was in the end. Over the past 14.5 years our customer base has grown from engineers to teachers, students, parents and makers – so our site needed to become more user-friendly.
In June 2015 we started talking to Brendan at HyperWeb about updating our website – we started the upgrade process then, but with over 300 products to add to the site it simply never happened, more 'important' things got in the way and it just stalled. In January 2018 we decided that we had to do something, so we reconnected with the people at HyperWeb and pretty much started again. It has taken us 10 months to get this site live – from design to adding products and content …. it has been a massive job for our small team, all done in between running the business on a day to day basis.
But finally we have a new site, this site has many features that the old site never had – the mains ones are:
the ability to search the site for products, rather than manually searching,
the ability to categorise products into meaningful groups so it's easier for our customers to find what they are looking for quickly, and
integrated our News stories into the one site, as opposed to our Tumblr BLOG that lived outside our domain.
So we'd like to thank the people from HyperWeb for their help and patience over this 'journey'. We'd also like to acknowledge the time and effort that Inae has put into making this new website possible …. without her help and expertise we never would have been able to get this site up and running.
It's a BIG week for us at Tribotix, not only does our new website go live but we also move into our new premises on the weekend – stay tuned for our next big announcement, we're excited to have our office, workshop and stock finally all in the one place …. this should help make us even more efficent.