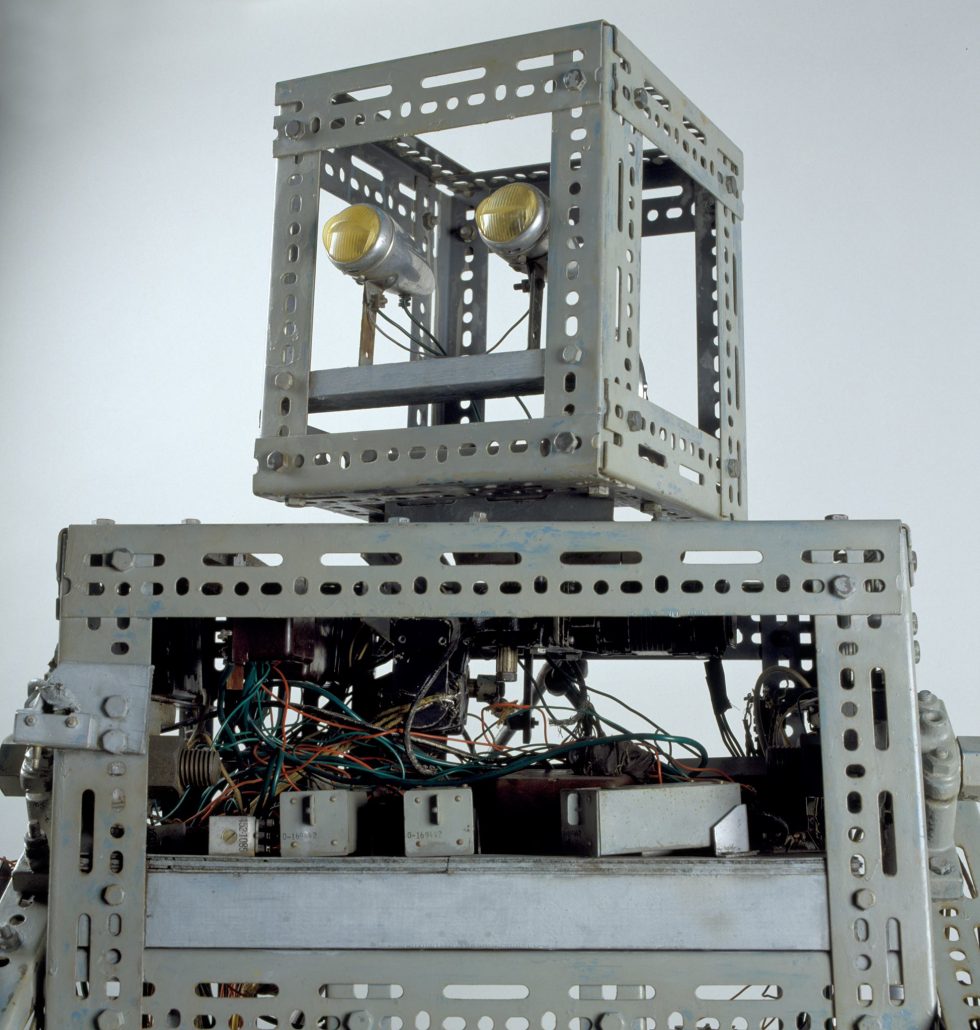 Robotica – Festival of Futurism at Scienceworks
A couple of weeks back we were lucky enough to be invited to demonstrate some of our robots at Robotica – Festival of Futurism at Scienceworks in Melbourne, held on Saturday 2nd March. It's a long drive from Newcastle, but luckily we were in Melbourne the week before for some meetings …. and Heath flew down the day before to help out.
It was a very busy day …. we were told that over 5hrs the event was open it attracted ~1760 visitors, many many more than anticipated.
On the day we had our humanoids the DARwIn-OP and Robotis-OP3 on hand, unfortunately, the lighting in the Pump House was pretty dark – that combined with the overhead orange lights made it really hard for the Robotis-OP3's ball-tracking (the ball is orange) to work. But we had the Turtlebots TB3's there to demo with the Open Manipulators and the Bioloid Premium Puppy and Humanoid kept curious onlookers engaged …. the kids loved the Bioloid Humanoids push-ups and hand-stands.
We also set up the Thymio robots and had a couple of demos. We were able to demonstrate the Thymio using the accelerometer to balance on a large exercise ball. We also set up the Thymio 'Racing Car Demo', this used the accelerometer on one Thymio to steer the other on the track …. this demonstrated how easy it is to get the Thymio to wirelessly exchange data – this is one of the main features that sets this education robot apart from the others on the market at the moment.
The pictures below were taken by the photographer from ScienceWorks, they are credited below the images along with a brief description.
The following pictures were taken by us on our iPhones and shared in the Tribotix Instagram page …. unfortunately the lighting was poor, so our pictures aren't that great and we were restricted to what we could photograph due to the privacy constraints of Scienceworks.
It was a great day …. even if the drive back to Newcastle the next day was a long long one. Hopefully the event will be held next year and we'll be invited back.