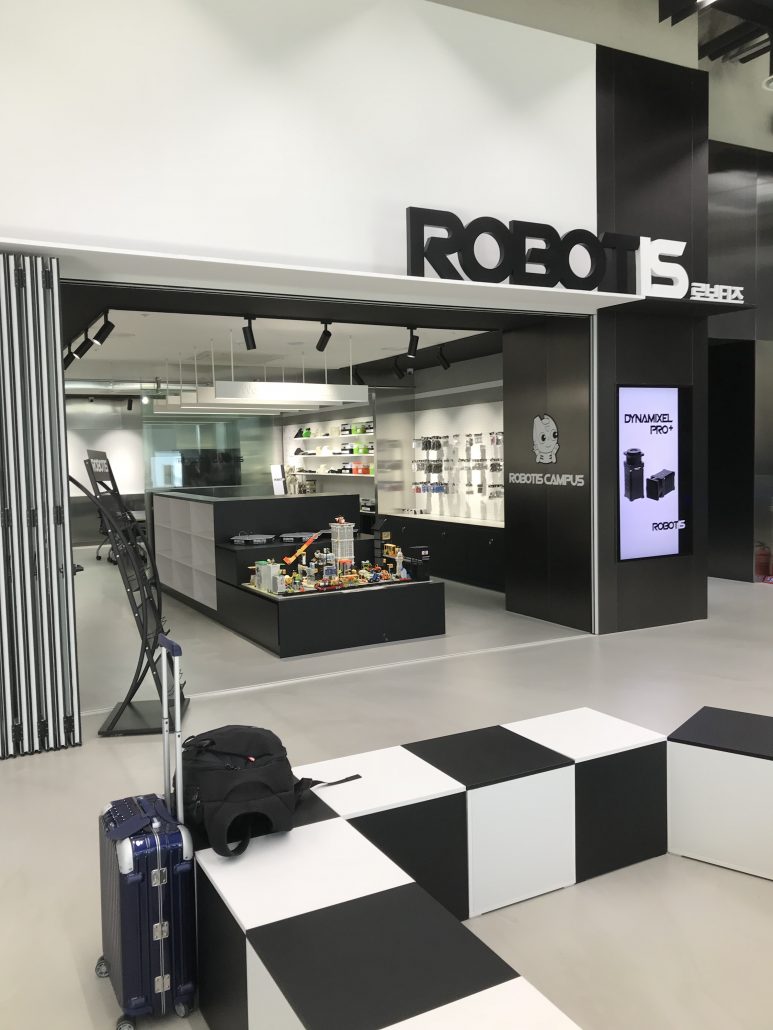 Robotis HQ visit
On our recent trip to South Korea for RobotWorld we got to spend 2 days at Robotis's new Head Quarters – their new building is a 7 storey and purpose built where all the research and development, manufacture, assembly and packaging occurs. There is also a large space for training courses and competitions and a Makerspace that is equipped with 3D Printers, Laser Cutters and various electronic and hand tools.
The main purpose or our visit to Robotis HQ was for a 2-day training course on their products – ranging from the PLAY 700 to their ROS based platforms. We did get a good look at the new Robotis MAX robots kits that were previewed at RobotWorld. The new products are shown in the gallery below along with descriptions of each. The ROBOTIS MAX will come in 2 kits – the Spoon and the Chopstick.
The Spoon will have 6 of the new 2XL-430-W250-T giving 12 DOF, whilst
the Chopstick will have 6 of the new 2XL-430-W250-T and 4 of the newer XL-430-W250-T's giving it 18 DOF.
Both will have a new mcu – the CM550. Robotis demonstrated 3 types of humanoids from the ROBOTIS MAX kits, 2 as per the new kitswith the third a mix of XL and XM modules (in the knees) that gives it more power.
The software for the new Robotis-MAX kits will include:
R+ Task & R+ Motion (same as current version for Bioloid Premium),
Python,
Arduino style C,
C, and
ROS and all it's associated functionality (OpenCV).
We also had an extensive tour of Robotis's new facilities, they are very impressive. Pictures below are the ones we were allowed to take ….
Tribotix were the first distributors of Robotis outside of Korea …. our visit to Robotis allowed us to meet a lot of people for the first time. It is amazing the way we work these days with emails/teleconferences that allows us to communicate electronically with people and friends we have never actually met, but interact with on a daily basis.